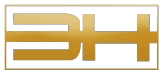 "I strive for designs that are fashion forward yet classic – it's a delicate balance, often subtle, always unique."

Welcome to the online studio of Barbara Hendricks, presenting a wide selection of original handcrafted jewelry. These showcased pieces represent the breadth of Barbara's distinct designs, each with a unique twist you will not find in typical retail jewelry stores. Barbara remains on the cutting edge of jewelry design without giving in to the banality of commercial trends. She offers her customers an unprecedented personal experience as well as a piece of herself in her highly innovative works of art.

In addition to showcasing her pieces online, Barbara invites you to visit her Dana Point, CA studio or the Festival of Arts in Laguna Beach, CA where she has showcased her designs for over twenty consecutive years.

All Images © Copyright Barbara Hendricks Jewelry
Handcrafts fine jewelry made of 14K gold featuring Tahitian pearls, diamonds, amethyst, peridot,
mother of pearl, quartz, citrine, tanzanite, tourmaline, pink sapphire, blue sapphire, yellow sapphire,
cubic zirconia, and many more top quality gems and colored stones.